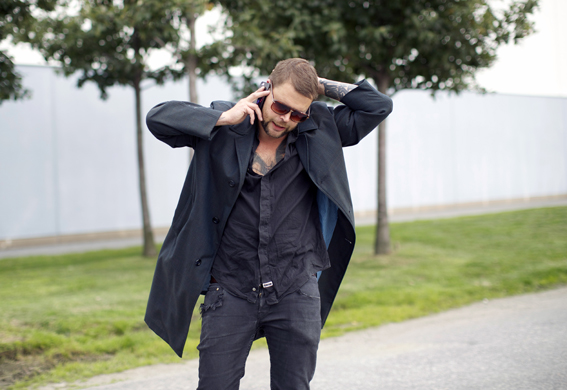 On 19, May 2014 | In Konst | By admin
JOHAN ZETTERQUIST
Zetterquist presents his thought-provoking Proposals for Public Art: texts, illustrations and scale models that borrow official legislative language, and combine it with an appearance of absurdity to carry out a subtle but unashamed socio-cultural critique. His pieces remind of the kind of project presented to an administrative organism (with it's titles and subtitles and according visual material), but have the content of a Beckett scene and, even, a hint of joke written on a public toilet; the resulting displacement makes an art that could equally be defined as conceptual, postmodern and poststructuralist.
Similarly to, for instance, Lawrence Weiner's oeuvre, his works are as much the preceding abstract idea, as it's written form or, indeed, the implementation of the proposed act. Although Zetterquist does not investigate the practice and nature of art in the way the 60's did, his is significantly an art of the mind, in which words and the chains of associations that words create in the viewer's imagination, play the principal role.
If the theory is true and language is certainly the actual origin of human perception and understanding of reality, as much as the generator and reproductive structure of cultures and societies, then Zetterquist attacks the system from the inside, at its basic pillars, democratically proposing – and not imposing – a change of values. Pushing the frontiers of correctness, but never being explicit, his conceptual art aims to change the urban landscape as well as to put into question the collective divisions between what is considered acceptable and unacceptable.